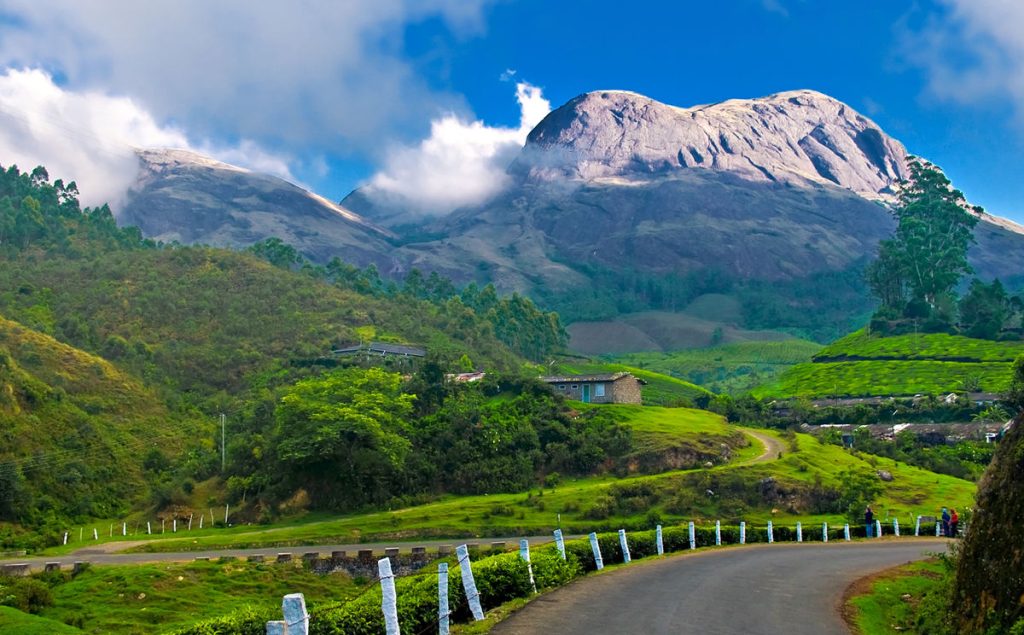 Munnar is a breathtaking hill station nestled in the Western Ghats of Kerala, South India. Known for its lush green tea plantations, mist-covered hills, and serene ambiance, Munnar is a popular destination for nature lovers and adventure enthusiasts. Here are some of the top attractions and experiences in Munnar:
1. Tea Gardens: Munnar is renowned for its sprawling tea estates that offer a mesmerizing view of rolling hills covered in tea bushes. Visitors can take guided tours to learn about the tea-making process and enjoy panoramic views of the surrounding landscapes.
2. Eravikulam National Park: Home to the endangered Nilgiri Tahr, Eravikulam National Park is a protected area known for its diverse flora and fauna. The park's lush grasslands and trekking trails make it a must-visit destination.
3. Mattupetty Dam and Lake: Mattupetty Dam is a popular spot for boating and picnics. The serene lake, surrounded by tea gardens and forested hills, creates a tranquil atmosphere for visitors.
4. Kundala Lake: Kundala Lake, located a few kilometers from Munnar, offers opportunities for boating and pedal boating amidst picturesque surroundings. The nearby Golf Course and Kundala Dam are additional attractions.
5. Top Station: Located at an altitude of 1,700 meters, Top Station offers stunning views of the Western Ghats and the neighboring state of Tamil Nadu. It is an ideal spot to witness the sunrise and sunset.
6. Echo Point: Echo Point is a scenic spot where visitors can shout and hear their voice echoing across the hills. The panoramic views and the cool breeze make it a favorite spot for tourists.
7. Attukad Waterfalls: Attukad Waterfalls is a picturesque cascade surrounded by lush greenery. It is an ideal spot for nature walks and photography.
8. Pothamedu Viewpoint: Pothamedu Viewpoint offers panoramic views of the tea, coffee, and cardamom plantations, as well as the mist-covered valleys.
9. Blossom International Park: Blossom Park is a beautiful garden with various recreational activities such as boating, cycling, and roller skating. The park also hosts the Munnar Flower Show.
10. Anamudi Peak: Though not directly accessible to tourists, Anamudi Peak is the highest peak in South India and is visible from several points in Munnar. It offers a breathtaking backdrop to the region's beauty.
Munnar's tranquil ambiance, refreshing climate, and captivating landscapes make it a sought-after destination for travelers seeking a rejuvenating escape into nature's embrace.